Ode to Metallica Chat

Part II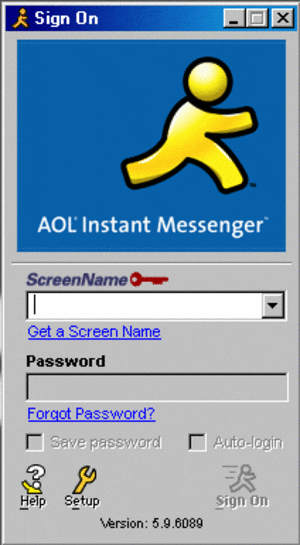 Last week, I talked at length about my musical upbringing as well as the development of my musical tastes to the point where I am now.  This is part two, which will discuss five additional artists that I discovered while vegging out in the Met0 chatrooms from 2002-2006.
JEDI MIND TRICKS (UNITED STATES) – I WHO HAVE NOTHING, FROM THE PSYCHO-SOCIAL, CHEMICAL, BIOLOGICAL & ELECTRO-MAGNETIC MANIPULATION OF HUMAN SUBCONSCIOUSNESS (1997)


All genres were discussed, I learned.  It wasn't just a place for metal elitism.  I found that people had a wide variety of musical interests and hip hop was a big part of some people's lives.  I had already been subjected to some hip hop from friends that I liked, but this was one of my favorites.  I was expecting this to be another one of those nerdy hip hop groups (especially with the Star Wars reference).  I wasn't expecting something this raw.
EXHORDER (UNITED STATES) – CADENCE OF THE DIRGE, FROM THE LAW (1992)


There is definitely substantial contention about whether or not Pantera ripped off Exhorder.  It is a well known fact that the Get Rude demo released in 1986 heavily influenced Pantera's decision to move from glam rock into groove metal (Seriously, if you were unaware, just do a search for "Pantera power metal" and enjoy the experience.  Also, Alice in Chains used to be a glam rock band as well.), though there seems to be no bad blood between the two bands.
FALCONER (SWEDEN) – HERESEY IN DISGUISE, FROM FALCONER (2001)


Falconer has this quality that meshes up clean vocals with rapid fire guitar and drums, bridging power metal with subtle folk and Renaissance styles together in the perfect blend.  I can lament all day about them (and usually do), but this was a pretty early song from them.  They were really new to music when I first heard them and though I never got to see them, I am glad they decided to quit while they were on top.
THERION (SWEDEN) – ABRAXAS, FROM LEMURIA (2004)


Therion has evolved over the years, going from a death metal band to an operatic power metal style to a gothic influenced sound that they have today.  They've had millions of singers and mastered the art of the female/male dynamic long before I ever mastered the art of hyperbole.  It's true, you can look at any band with a male/female dynamic and all the early ones will cite Therion as a major influence.
TOXIC HOLOCAUST (UNITED STATES)

One guy.  Doing all of this speed metal, thrash metal, and black metal.  Pure gold.  Eventually, he decided to tour, and you kinda need some band mates to do that and they still sound awesome.  Badass shit.
Well, that's the story of how I learned about music and started this very journey.  We'll catch you on the flip!
 -Ryan