Denver Comic Con 2017 Day 1
A Long Time Since it Has Been this Weird
This year's Denver Comic Con (DCC) is aready off to a great start. Oh you haven't heard of DCC? Well for the last few years Pop Culture Classroom has been putting on a great event called Denver Comic Con. Pop Culture Classroom's mission is:
To inspire a love of learning, increases literacy, celebrates diversity and builds community through the tools of popular culture and the power of self-expression.

-http://popcultureclassroom.org/pcc/mission-vision-and-values/
Every year they put on a fantastic event that has everything from celebrity guests, like John Rhys-Davies and Stan Lee, to panels about how to incorporate the ever-growing field of comics and other media into education! For the second year in a row they have asked us to cover the event and everyone here at AeitherNet was super excited about being asked. So back to what I was saying about it starting off with a bang and the real purpose of the article. One of the panelists this year is Weird Al Yankovic and his panel was fantastic!
The panel started with the wonderful moderator Clare Kramer getting us all excited by introducing Weird Al and starting of with a few easy questions. Al talked about how he got his start with the accordion and how his parents pushed him into learning it from a traveling musical teacher! Possibly for building character or possibly to get him made fun of in high school, we still don't know. After stating to write some parody music when he was about 16, Al wrote My Bologna and it was a pretty catchy tune. Following work with Dr. Demento, Weird Al was able to sign to a record label and ended up turning his parodies into a career. Many people know Amish Paradise and White & Nerdy and if they don't I hope you click those links!
Many people have a favorite Weird Al song but a lot of people were very interested in the epic 11 minute Albuquerque. Someone asked if the record label cared that he wanted such a long song on the album Running with Scissors. He replied that at that point the record label didn't really bother him much. They were more interested in seeing what happened with the first album he made, whereas the second and third album they had "ideas" about what he should include. One of which was Girls Just Want to Have Lunch. He mentioned if you listen to that song you can tell he may have been phoning it in a bit.
Al was asked a few times how he got inspiration, ideas, and motivation for the parodies he does. The resounding answer was that each song was unique. If it was a parody then he would start by thinking of a theme that was either topical of just funny because he was picking something that was the polar opposite of the theme of the original song. Then he would start to write some funny rhymes and a chorus, and then it all kind of just fit together in the end. If it was an original song it was a bit different but usually is set as a pastiche of the original. Either way, at AeitherNet, we really like them all.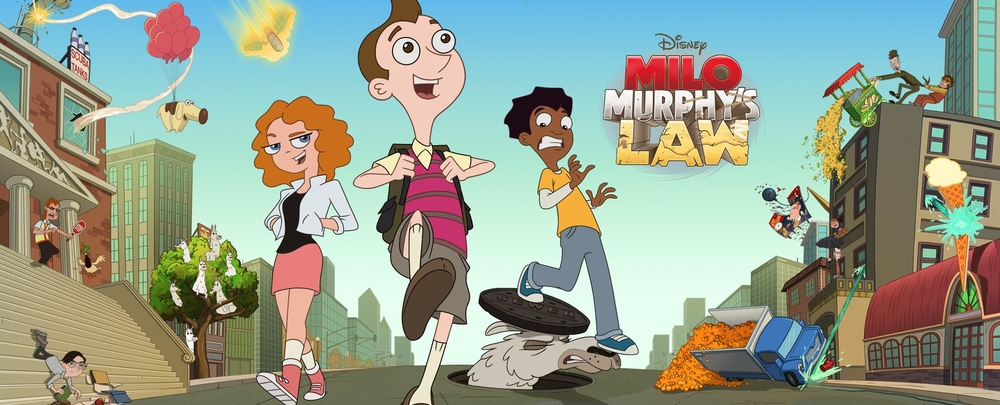 But, just like us, Weird Al is more normal than you would think. He spends his free time watching Better Call Saul, late night shows, and sketch comedy shows. He is also having a great time playing Milo, from Milo Murphy's Law. That is a show created by the same people who brought us Phineas and Ferb, so if you haven't seen it but like P&F I suggest checking it out!
Weird Al Yankovic was a great person to listen to for the seemingly short period of time we had him for. The vibe you get from him is the same vibe you get from his music. He is a very funny individual and doesn't take life more seriously than it should be taken. It would be hard for someone who has parodied some of the top artists in history to do that anyway. If you missed his panel today you are not out of luck. He will be doing one more tomorrow, Saturday July, 1st at Noon. Makes sure to check it out if you missed it today.  Have a great time at the con and we will see you tomorrow!
-Kyle